You may not always be there to offer protection to the people you love most. Your valuable property also needs quality protection. While break-ins may not be common in your place of residence, there is always a chance. In this light, you need to employ the best precautionary measures to keep your loved ones safe. You need the best home security systems within your home or business premise.
When it comes to security systems, naturally, it is wise to look for high quality and reliable systems. They offer a good value, and allow you to explore advanced automation security technologies. Today, security systems are laden with features that make them efficient to use. One of the most important features that define the best security system is the ability to notify you in the event of fire and intrusion.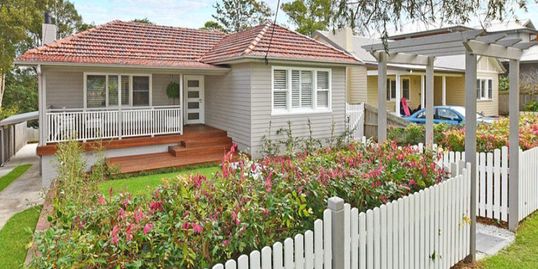 Today, there is a wide array of security systems for your home in the market. However, not all are ideal for your home. Before we look at some of the best security alarm systems, here are top features that you should always look for in a system.
1. Quality camera
A good home security system should have a high-quality camera. The camera can be set up in the most ideal location of your home. With such a feature, you will be able to keep up with whatever is happening in your home. Whenever strangers approach or a suspicious vehicle is parked within your property, a quality camera should capture such details.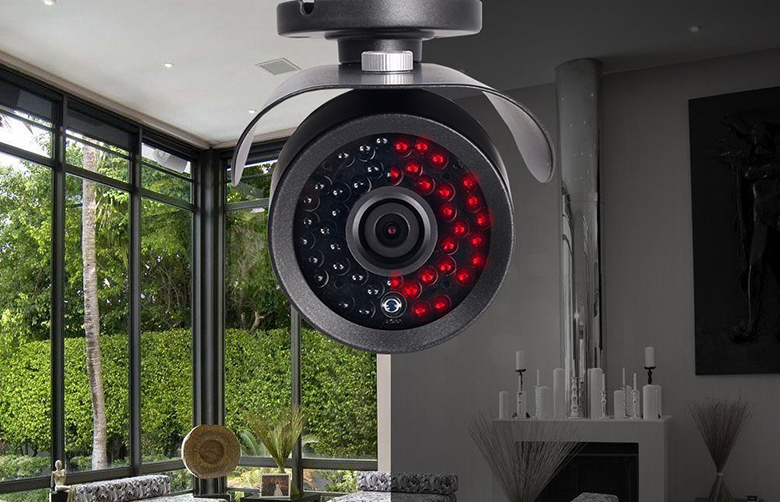 Therefore, when looking for a security system, ensure it has the ability to alert you and capture important details. This way, you will know the areas that you need more security details.
2. Efficient monitoring
An excellent system also allows you to monitor different activities in your home whenever you are away. This is one of the most crucial setups as it enables you to take charge of all the activities in your home. Today, security systems have been enhanced and you can easily monitor the activities in your premise using a laptop, an iPad, a Smartphone or a laptop.
A system with such features not only offers enhanced security but they also offer you peace of mind. What's more, you can always check on your kids, employees back at home or at work and even take note of any suspicious activities within your property.
A point to note is that the systems can be remotely activated. As a result, you can access or answer your front door using an intercom security system.
---
---
3. Wellness alert
A good system also helps you to stay safe whenever and wherever. Today, the best systems come with the feature to keep older citizens safe from injuries such as falls and slips. This advanced feature allows the citizens to live more independently and in the event of an urgent situation, there is an emergency button to press. The button connects the user with an emergency response centre where appropriate help can be offered.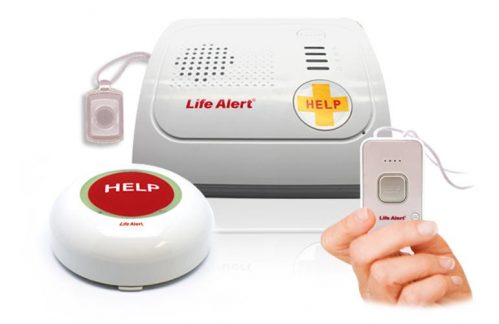 A wellness security feature also monitors the activities of an elderly person. This means you can monitor how your elderly parent is doing.
What's more, the best systems today come with carbon monoxide detection feature. In the event of gas build up, the detector offers an alert so that you can exit the premise. However, it is imperative to note that not all systems come with this feature. Even so, most top and best models have been advanced to offer whole round protection.
---
---
4. Energy efficient
An excellent security system is also energy efficient. The system allows you to control many aspects of your home without generating more electricity expenses. For example, a good energy efficient system will allow you to adjust your thermostat in your home to the right temperatures.
This is also important when it comes to lighting settings. Your system should not consume more energy or inconvenience you when you need it the most.
With these features in mind, here are some of the best home security systems you can consider for your property.
• Ring Alarm from ABC Shark Tank
The Ring Alarm from ABC Shark Tank is one of the best systems you can consider. Now fully owned by Amazon, the system is specially designed for quality monitoring and easy installation. It comes with a wide range of features to match your security needs.
With the system, you can access videos and pictures for up to 60 days. You can easily monitor your front door activities and it sends instant notifications to your smartphone in the event of an emergency or suspicious activity. It also comes with an efficient spotlight app for quality monitoring.
• Canary All in One
The Canary All in One security system comes with a simple and highly interactive setup. It is highly affordable and it only needs a simple plug and play solution. It comes with a 1080 HD camera for enhanced night vision and monitoring. The other features incorporated in the system includes:
• An integrated temperature control feature.
• Quality camera.
• A 90Db siren.
• Humidity monitor.
Therefore, whether you live in a bungalow or an apartment, you can use this system efficiently. You only need to connect it to an electrical source of power for unlimited monitoring, access to videos and two ways Canary talk.
• Nest Secure Security system
Nest Secure is a reliable home security option. It comes with amazing expansion features and different arm and disarm feature. Monitoring with this system may be pricey but the quality of service it delivers is worth the price.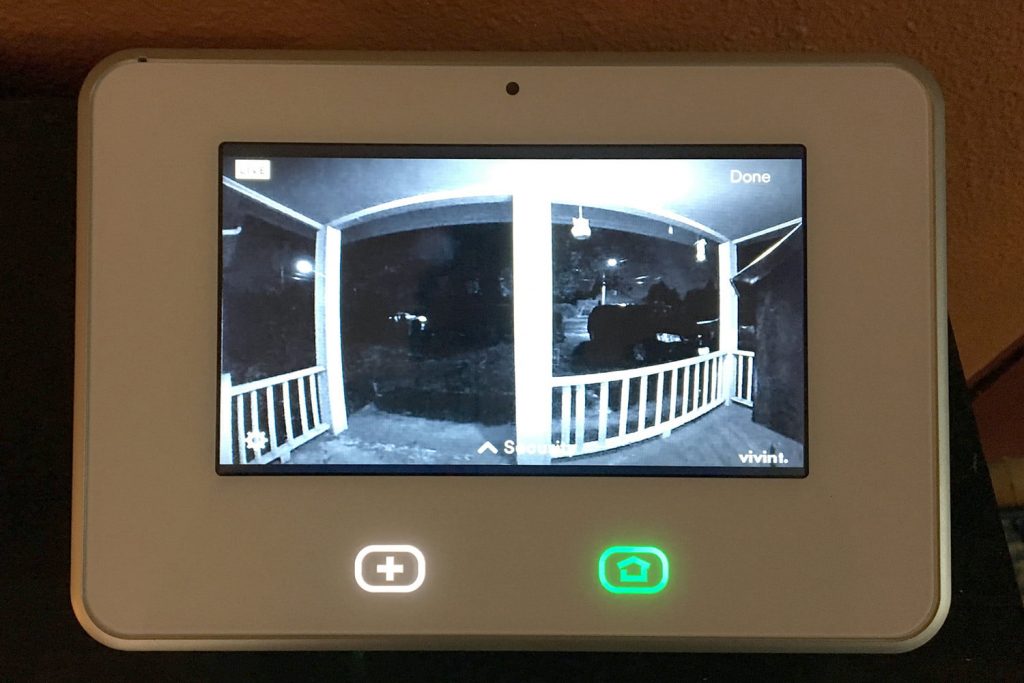 The system has a home technology security detail with its highly efficient thermostat. It also comes with;
• Two sensors.
• Two Nest Tags.
• A base station that includes Google Assistant, Pass code and the Nest app.
It is important to note that the app has a Stick Nest Detect feature that is highly versatile. This means that the hardware can be used to secure a door, window and a wall. This is attributed to the fact that the sensor has the ability to detect motion. What's more, you can always purchase other additional sensors for the device for enhanced security and monitoring of your property.
The system is also designed for self or home monitoring. However, the Nest App comes with additional features that make it ideal for professional monitoring.
• Abode Security system
The Abode security system is an excellent do it yourself home and professional system. It is efficient and highly affordable. It comes with a variety of accessories to help you to efficiently monitor different activities in your property.
• The system is a professional, easy to install and efficient. It comes with a starter kit that has different security essentials such as;
• A highly functional remote key fob.
• A motion sensor.
• A quality security sticker.
• A gateway.
• A window and mini door sensor.
• A keypad that is designed for self and professional monitoring through a Smartphone app.
• The system also comes with other expansion security features including a cellular backup.
• SimpliSafe
The other security system that has proven to be quite effective is the SimpliSafe protection system. It offers whole round home protection.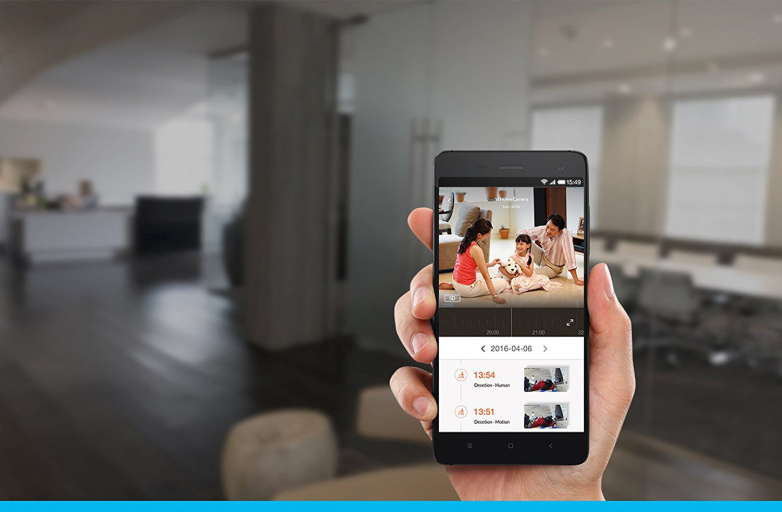 The system comes with an array of starter kits and security accessories. They include:
• A foundation kit that has a base station.
• An entry sensor.
• Motion sensor.
• A keypad for Smartphone usage.
• Siren.
• Panic button.
• Water, freeze and smoke sensors or detectors.
These features make the system ideal for large homes, as it offers more protection apart from the normal burglary.
• FrontPoint
FrontPoint is a reliable and straightforward security system. It is a superior device that is easy to use and it comes with security features such as:
• Window and door sensors.
• Home automation and security cameras.
• Quality video monitoring.
• A highly interactive keypad.
• You can also include extra security gadgets on the system including Nest Thermostat and Sky Bell.
• Vivint Security System
Vivint security system is a highly automated and a quality state of the art security system for your home. It helps you to control different features including door locks, lights, security cameras and all other features within your premise that can be connected to your Smartphone.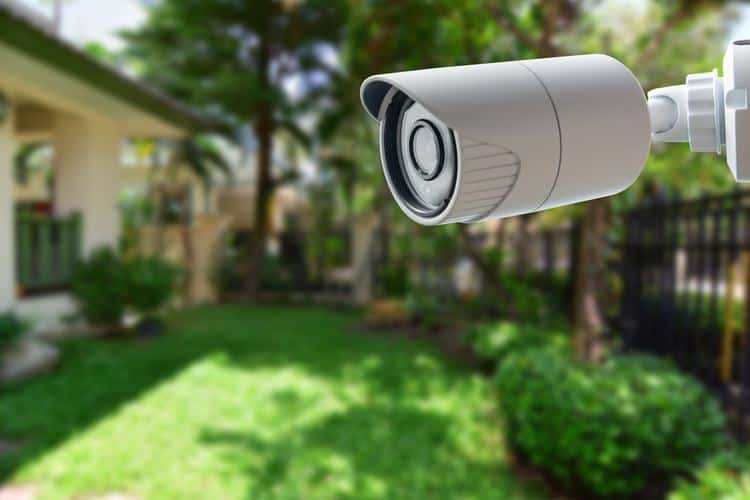 The alarm system is reliable and it is enhanced by a doorbell camera that makes your security monitoring more efficient. It is also flexible, highly affordable and also allows for professional monitoring. With the system, you can access a wide range of videos or events that happen in your home.
• Link Interactive
You can also consider Link Interactive for your home security. With the system, you can choose a la carte model that match your exact needs. It comes with a variety of efficient:
• Monitored detectors and sensors.
• Video surveillance features.
• Home automation control and an interactive interface for ease of installation.
• It is transparent and highly customizable security equipment for your property.
ADT
An ADT Pulse security system is also worth your consideration. It comes with detectors and sensors and uses Honeywell technology for enhanced security. The system also has a monitoring system for your door locks, lighting systems, and garage doors. These can be accessed on your Smartphone for high-security performance.
Therefore, if you want a good experience with your security systems, you need to choose the best products from a reputed brand. MEC Security is security company essex offers security alarm systems to help you enhance the safety of your loved ones and that of your property.