Security of lives and properties is vital in any organisation or area, and a bodyguard can keep you safe from dangerous situations and people. But is a bodyguard only a muscle-bound man or woman? How do you hire a bodyguard, and what criteria should you look out for?
Continue reading to find out all there is to know on how to hire a bodyguard. The steps to take when hiring a bodyguard are:
1. Evaluate Your Options
In evaluating your options, you should;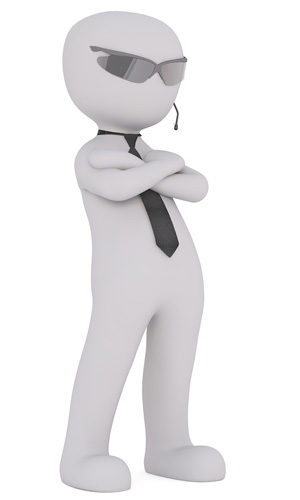 Know The Type Of Bodyguard You Need


As a professional job, there are many types of protective services that bodyguards provide. For example, some bodyguards specialise in protecting dignitaries, politicians, other high-value citizens and families. There are also talent-protection bodyguards that guard celebrities, musicians & athletes, and hostile environment bodyguards that carry out close protection. The first step in hiring a bodyguard is deciding the type of protective services you need. Next, determine the situation when you need a bodyguard. Some are trained to guard during the night, others to transport their client to locations, and the rest could provide protection all day long. Figure out what your needs are and when you need a bodyguard.
Make A Budget Before You Start Researching Bodyguard Candidates


Your needs should determine the type of bodyguard you employ. As per normal, a bodyguard that protects his or her client all day long will charge more than all others. Use your salary as a guide to help you determine the budget to set for this protective service. Bodyguards from reputable agencies generally cost more than less reliable bodyguards.

Look For Bodyguards That Are Listed In Professional Agencies

There are two categories of bodyguards: Independently-contracted bodyguards and Professional Agency-Listed bodyguards. Usually, it is difficult to find an independently-contracted bodyguard that can suit all your needs
Research extensively on security agencies instead. Take a look at the online reviews of the clients that have used the agency. This would allow you to make a better decision.
2. Find A Bodyguard
After researching extensively on various agencies, the next thing to do when hiring a bodyguard is to find one.
Find Out About The Licensing Requirement In Your State Or Region


States and countries may have personal security requirements and licenses. In the UK, the Close Protection License is essential for all bodyguards. Ensure that you only hire clients that have the required licenses and requirements for the job. The license a bodyguard has should be useful to the type of protection services he or she is to provide. The largest organisation for bodyguards is the International Bodyguard Association.

Conduct A Criminal And Background Check On Candidates


A bodyguard should not have any criminal record. Search through the internet for a criminal history check, or better still, hire a private investigator to do that for you. Also, find out if your candidates are affiliated with any organisation. Some of such organisations have requirements that their bodyguards must meet, which may conflict with your needs.
3. Interview Your Bodyguard Candidates
In interviewing your candidates, follow these steps.
Look For Candidates With The Best Physical Health


A bodyguard should be in good shape to provide protective services and fight offenders. Hefty-looking bodyguards are usually picked because they can scare away assailants. However, this does not have to be the case. You can go for a bodyguard that can pass for an ordinary person. As long as he or she can do the job properly, then they should be considered.
---
---
Check Their Skills


Again, the skill a bodyguard should have is dependent on the protection they are to provide for you. Nevertheless, all bodyguards should be alert, have quick emergency response time and be able to handle high-stress situations. You could play out a few scenarios to see how they would react in such situations. A good bodyguard should be cool-headed while being quick to act.

Have Them Describe Their Experiences


From the experiences a bodyguard has had coupled with the kind of clients he/she has worked for, you can get a picture of how professional and efficient they are. Ask the candidates to give examples of situations that they handled properly and if they have training in weaponry or martial arts.

Request For References


Ask for a reference from agencies or clients they have worked for. Reach out to these references and ask any other question you may have about the candidates. Most importantly, ask them if they would recommend the candidate, and in what situation.
4. Work With The Bodyguard
The few last steps to take before hiring a bodyguard are;
Write Up A Contract For You And Your Bodyguard


Like in any other job offer, a contract letter should be created to show that your bodyguard is to protect you under some conditions. Your contract should include the start and end date, pay rate or salary, working conditions, among other vital information. Do not forget to keep a copy of this document for reference.

Evaluate Your Bodyguard's Awareness


You may not get a clear picture of who your bodyguard is and whether he can provide the service for you or not until he gets on the job. Watch your bodyguard's steps now that he or she is on the job. Ensure that his or her situation awareness matches your needs and what they had told you in their interview.

Watch The Behaviour Of Your Bodyguard Around Others


Assess the conduct and behaviour of your bodyguard now that they have gotten the job. Communication skills are essential for the protective job they have taken up. Hence, your bodyguard should be able to talk confidently, clearly and with eloquence. He or she should also be able to listen well, and a bilingual bodyguard is a plus for you.
If your bodyguard has poor communication skills, he or she could misinterpret instructions or make wrong assessments of situations that could lead to security problems for you.
In Conclusion
A trustworthy, alert, reliable and confident bodyguard is what every person that faces security threats want. Follow the steps listed above to hire a bodyguard that will suit your needs.
---