Our homes should be the most secure places in our lives. This is where we have the family and the most expensive things in our lives such as jewellery, money and credit cards. These are some of the main things that burglars usually look for.
But if you ask most people about homes' security, they have no idea how safe they are. As long as they have locked the doors and windows, they think that they are safe. But that is not enough to deter intruders and keep a home safe.
Today, mechanical approaches are no longer reliable in keeping homes safe. You need to include effective technology to deterring burglars. Some of the technologies widely used to improve home security include cameras, movement sensor and other home security systems.
In this guide, we have put together a list of 10 best ways to make your home safer.
Here are 10 ways to make your home safer:
1. Make The Front Door Secure
The first question that you should ask yourself is whether the front door is secure. Your front is the first spot that intruders will pick to gain access to your home.
So, you need to have it examined for potential weakness. First thing you need to check is the kind of materials used for the door construction. Although hardwood is widely used, you may you should consider steel doors as they offer enhanced security.
The other thing you can check for are the type of screws used. We highly recommend the use of longer screws since they withstand kick force. The screws should be at least three inches long. Such length will be long enough to attach the plates strong to the door frame. That's how you make your front door sturdier.
2. Use Timers For Lights And TV To Fool Burglars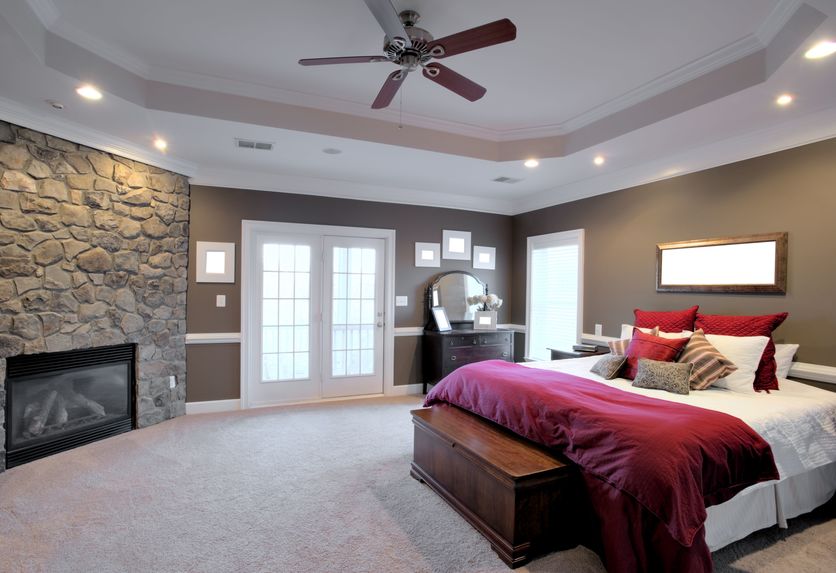 Studies have shown that burglaries in the UK happen when homeowners are away. They can tell that you are not at home by observing small things such as the presence of light in the house. If your home goes, a couple of nights without lighting or they can see the lights are off even during the day, that's a clear sign you away. That's how your home becomes a prime target for burglars.
Technology is now making things easier for you. With timers for lights and TV, you can fool burglars if you are away. You will be able to switch the lights and TV on and off automatically. With such control, it will be difficult for criminals to know if you are at home or not. So if you are going out on vacation, timers will be very useful to keep your home safe.
---
---
3. Install CCTV That Can Be Used On Mobile Phone
One of the biggest tech advancement for home security is the use of CCTV. The technology enables you to capture videos of the activities happening in areas where the camera is covering. The CCTV technology has now advanced in that you can watch captured videos on your smartphone.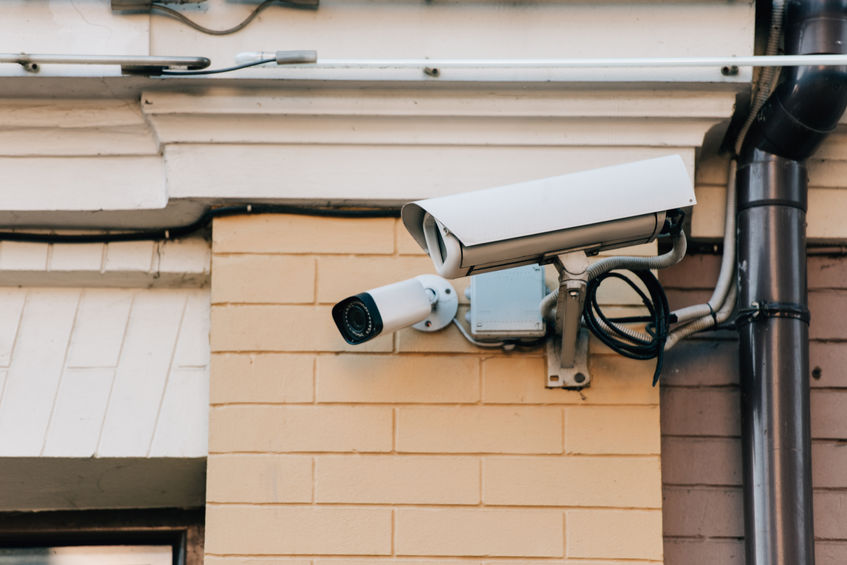 This has been made possible by the introduction of smart homes phenomenon. What you need is a dedicated app for your home security system.
As long as you have a connection to the internet, you can access your home security system from any part of the world. You can also have the system set to send you alerts whenever the system senses a movement or activities. So, if you notice burglars, you can report to the area police department in real-time. The video recordings also help in identifying who the burglars are.
4. Secure Windows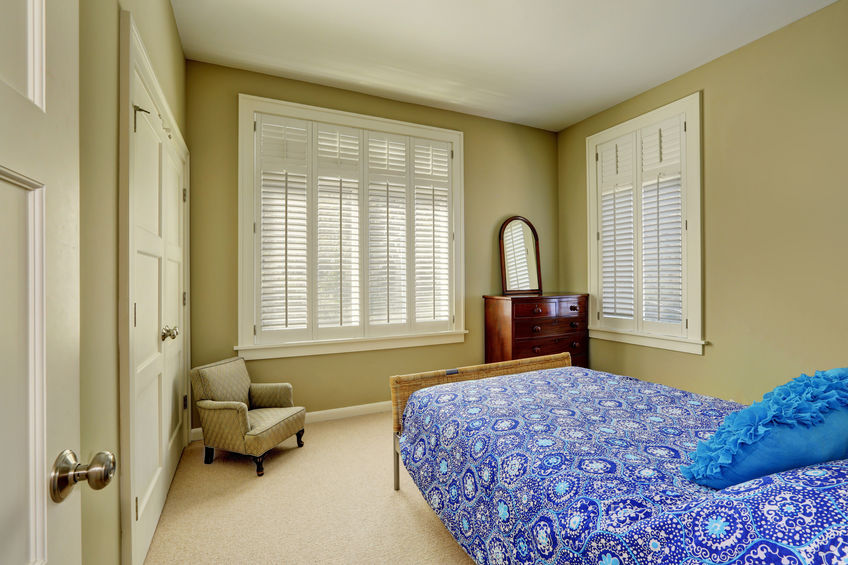 Apart from the doors, windows are another entry and exit spot for intruders. That is why you need to check all your windows for potential weakness. The design of the windows is an important factor to take into consideration. If you have the older horizontal sliding windows, you will need extra protection because intruders can easily open them. Do you know that putting a rod in these windows sliding track makes it difficult for intruders to open? Well, that's a smart DIY tip.
Adding the use of sensors that alert you whenever an intruder is detected is another effective way of keeping your home safe. Hire a home security company to install these sensors. The best home sensor system should be able to alert through several platforms, including text message, email, and so on. Then, you can alert the security authorities of you notice anything unusual.
5. Get A Large Dog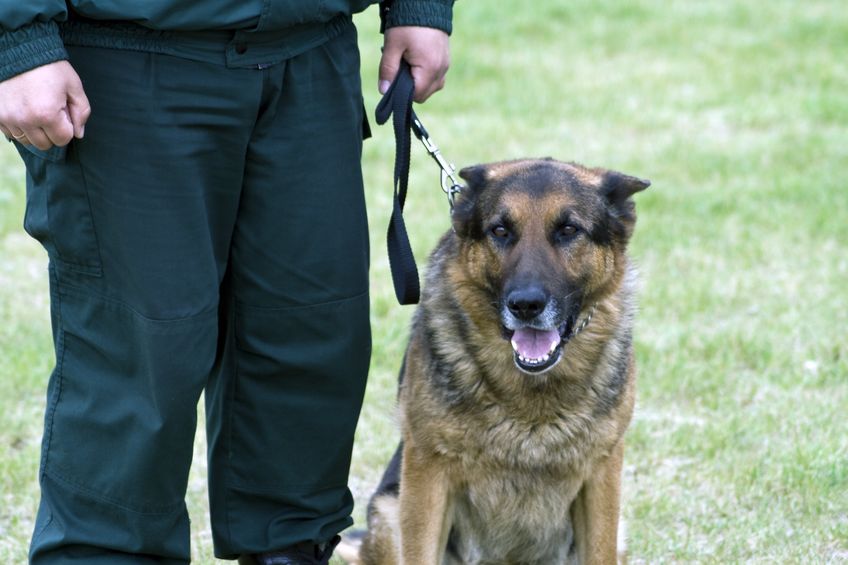 A large dog is a plus for your home security. Before intruders pick your home, they also put into consideration several things. First is the kind of security system that you have put in place. The other things they look out for are the possible threats in the house.
Dogs are some of the biggest threats that can deter intruders. But not any other dog. You need to have a large dog that can instil fear in the intruder.
Dogs also attack intruders if they gain access to the house. If the burglars are brave enough to force their way into the house when you are around, you can command your dog(s) to attack them. In addition, if the intruder invades in the time of the night when you are asleep, the dog will alert you. These are just a few ways that dogs can help keep your home safe.
6. Have It Well Lit Outside
If you have ever experienced a burglary, then you need to check for the weakness they exploited. Home security experts say that burglars attacks in the night because they can hid in the cover of the dark. So if your garden or front of the house is not well lit, then your home will become a prime target for intruders. That's why lighting is a great way to make your home safer.
Contact a home security professional to help design the light plan that covers all the potential spots that intruders can use. Then, hire a professional company to do the lighting work. Make sure that your outdoor lighting is maintained regularly and properly. That is a smart way to keep your home safe as well as enhance your exterior aesthetics.
7. Have A Manned Guarding Or Vacant Property Services
If you reside in areas where burglary crimes are high, or you have valuable items or information that you would like safeguarded, consider hiring someone to monitor the property. Manned guarding or vacant property services are some of the best alternatives. There are licensed companies that are offering security guard services in the UK.
However, it is important to check the reputation of the security company you want to hire. Check if they have cases of house breakages in the past for properties they guarding. You can get this information from their online platforms and more so their social media.
These are also forums where you can see what the previous and the current customers are saying about the company services. Don't forget to check if they are insured. That's another way to keep your home safer.
8. Have A Well-Hidden Safe For Valuables
Burglars are usually looking for lightweight items and other valuables in the house. It is difficult for them to carry appliance electronics such as TV unless it's a laptop or a phone. What they are usually looking for are the valuables such as money, credit cards, jewellery and financial information, amongst others. So, these are some of the valuables that you need to keep safe even in your house.
Investing in a save is one of the best ways to keep your valuables safe. There are many types of safes in the market to select. However, you need to look for key features that make a perfect safe such method of installation, ability to conceal, how to open, and so on. Lastly, checking the level of technology is also an essential factor to consider when buying a safe.
---
---
9. Get A Video Doorbell
The video doorbell is one of the latest advancement in home security. It provides improved security for your home by combining both technology and the traditional doorbell. The working mechanism is pretty simple. Whenever a person rings the bell, the app on your smartphone will notify you. You can see the person on your phone, and this helps to identify burglar in real-time.
Besides, some of the video doorbells allow you to send a pre-recorded message to the person. You can also have a video chat with the person, or you can record the activities of the intruder to view them later. The trick is to get a professional, reputable and reliable video doorbell service provider.
10. Lock All The Windows When You Go Out
Last but not the least tip to keep your home safe is locking all windows when you go out. If you leave the windows unlocked, then you will make it easy for intruders access the house. So, check all the windows to confirm that they are locked.
Burglary cases are recorded everywhere in the UK. So, the best thing to do is to keep your home secure. These tips provide some of the best ways that you can make your home safer. Try them, and you will manage to deter almost 100% of potential intruders.
---