Your priority while setting up a construction site should be security and workplace safety. However, selecting the right type of fencing for your construction site can be more challenging than you think. While there are many types of security fences that you can use for your construction projects, choosing the right one is an excellent way to protect your site from unauthorised entry and security risks.
So, if you are wondering about the type of security fencing to use, the following is a list of the main types of security fencing, their benefits, and their uses.
Types of Security Fencing
Determining the right security fencing for your construction site depends on various factors, your specifications, and the requirements. But most fencing around construction sites are usually temporary solutions; this is because they offer the best solution in keeping the site secure and safe until the project is over. So, typically, you will need a fencing structure that is strong, flexible, and durable.
Palisade fencing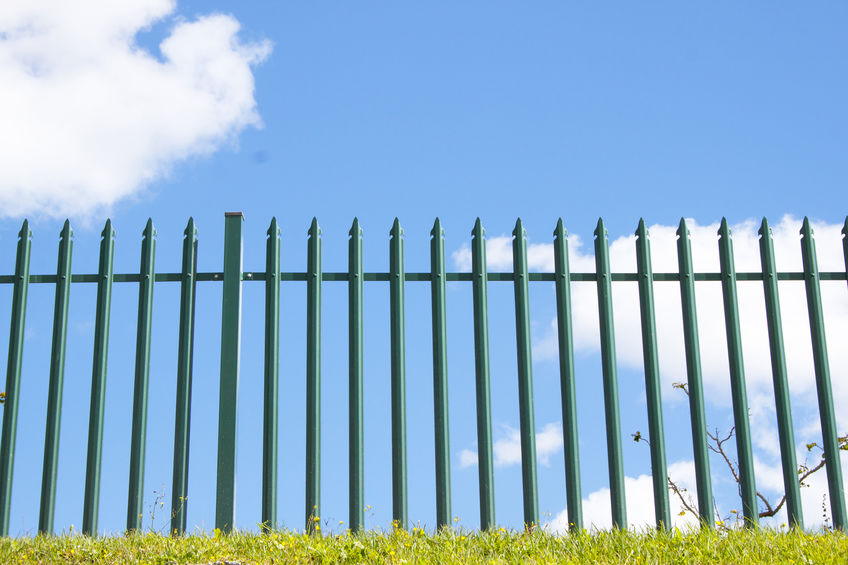 Palisade fencing is made from superior steel and is usually identified by its tough steel uprights and spike tops. These fence security spike tops are one of the many palisade fencing design options available for use. However, all the designs include perpendicular bars that are almost unbearable to climb. This creates a highly noticeable and effective security fencing option to avoid trespassing.
There are various types of palisade fences that include:
W shaped panels
D shaped panels
Angle steel panels
The D-shaped panels are made for boundary definition that needs low damage resistance and standard security. On the other hand, the W-shaped pales are made to offer more strength and resistance towards theft. And lastly, the Angle steel pales are used for wide-ranging purposes.
The main advantage of palisade fencing is that you can easily add extra security measures like razor wire, barbed wires, and rotating toppings. Other benefits of palisade fencing are:
They are highly durable
The applicable authorities approve all materials used in making the palisade fence. So, you can be at peace knowing that the material you are using for your security fencing is of high quality. It is properly manufactured and can last for a longer time than you anticipated. In addition, palisade fences can be protected from corrosion, making them highly resilient.
Easy to install and maintain
As opposed to installing other construction site security fences, palisade fencing has a quicker fixing time. All you will need is the authorisation of the neighbours to go ahead and install the fence. Palisade fencing doesn't require a lot of maintenance; you just have to check for loose screws.
Chain link fencing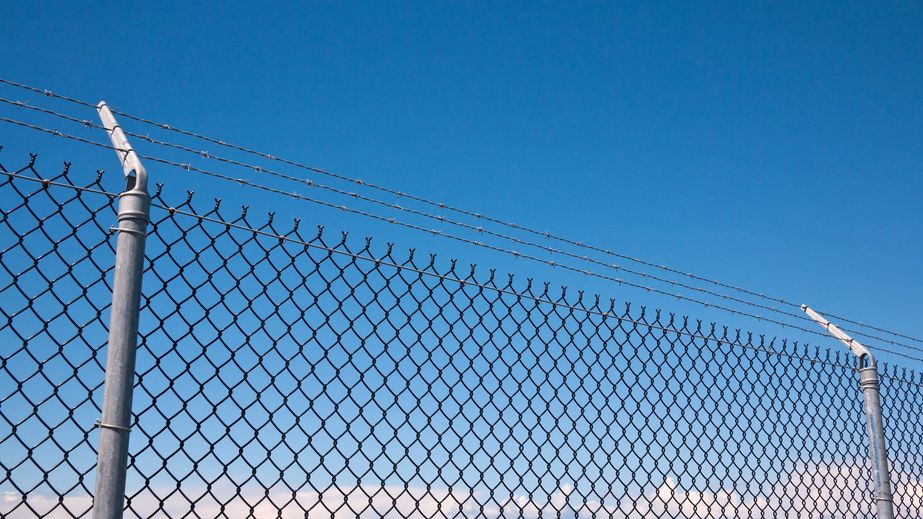 Chain link fencing tends to be one of the most common types of fencing for construction sites, which is mostly due to its practicality. This type of security fencing can be installed temporarily by using concrete fence posts or ground spiked posts for extra firmness and durability.
Chain link fencing has many benefits and is ideal for securing your construction site. Some of the advantages are:
Affordability
Chain link fencing is one of the cheapest metal security fencing to install. You can never go wrong with this type of fencing, especially if you have problems with your financial plan.
Low maintenance
Chain link fencing doesn't need a lot of maintenance once it has been properly installed. Rusting is not common with chain-link fences, thanks to the aluminised, galvanised, or vinyl coating. The most maintenance you might have to do is trim the plants growing up the links.
Variety
Chain link fencing is available in various heights, gauges, and colour coatings. The best part is that you can have the fence customised to suit your applications.
Durability
This type of security fencing is made of intertwining steel wire and is extremely durable. And due to its style, wind goes through the openings, making it less prone to weather-related harm.
Mesh panel fencing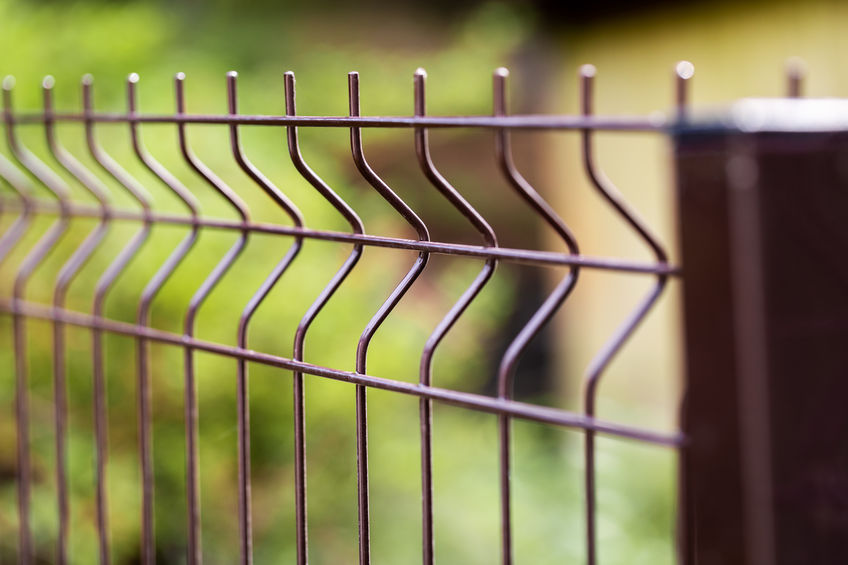 Mesh panel fencing or Heras fence panels are temporary fencing panels primarily used in construction sites. This fencing is designed of temporary fencing that consists of separated panels. There are many advantages of mesh panel fencing.
Lightweight
The mesh panel fencing is light in weight and can be easily transported and fixed whenever needed.
Durable
The mesh panels are fully galvanised, meaning they are durable and can withstand any weather. Besides, they are wind resistant. You can also upgrade your mesh panel fencing by adding security fence toppers like a razor or barbed wire or even electric pulse fencing to prevent trespassing.
Visually appealing
Mesh panel fencing is ideal because it doesn't disturb the people living near the construction site. And since it comes in rigid panels, mesh fencing is suitable for flat surfaces.
Security Fencing Prices
Security fencing has many benefits; however, many people have not yet approached any fence company. This is mainly because they think that it will dig a big hole in their pockets. This is just a myth since various factors will determine the amount you can pay for security fencing.
Some factors that can affect the price of a security fence are:
The material used: the cost of your fence will be primarily determined by the material. You might have to pay more if you decide to go for more substantial material.
Height: height is another factor that can affect the fence price. You will have to pay more if you want a higher fence structure. This is because you will need more material to build it.
The construction site: the size of the construction site also affects the pricing. If the area is large, it means you will need more material to fence it.
Additionally, there are some extra costs that you must consider, for instance, when choosing additional security features for your fence. Adding anti-climb devices, electric pulse fencing, razor or blade wires, fence security sensors, and guard dog security fence will add to the fence's price.
Contact MEC for Security Fencing
There are many types of fencing relevant to the construction industry. And if you are wondering, "is there any security fencing near me?" MEC has your back. We have temporary construction fencing solutions to help secure and protect your construction site from vandalisation and trespassers. Our solutions are all cost-effective. Contact us today for all your construction security fencing needs.