What Is A Cadaver Dog?
Cadaver dogs are an important part of police investigations and they assist with the solving of many crimes. They can help police departments conduct searches and give the families of victims some much needed closure, knowing that their loved one has been found.
We are proud to say that we work alongside the police, providing expertly trained cadaver dogs to help keep the public safe and give closure to families across the country.
What Is A Cadaver Dog Trained To Detect?
Cadaver dogs are trained to detect the scent of human remains. This is a valuable asset for police that are searching for missing persons that they believe may have been killed. They are able to detect the scent of human remains that have been buried or submerged in water, so they are able to make discoveries that would otherwise have been impossible using standard search techniques.
Cadaver dog training teaches them to ignore other food sources apart from human remains and pig remains, which are used during the training process. The cadaver dogs will search the area and then alert their handler if they pick up on the scent of human remains. They can easily detect the difference between animal and human remains, so when searching heavily wooded areas, they will not be distracted by any surrounding wildlife.
How Long Can A Cadaver Dog Smell A Body?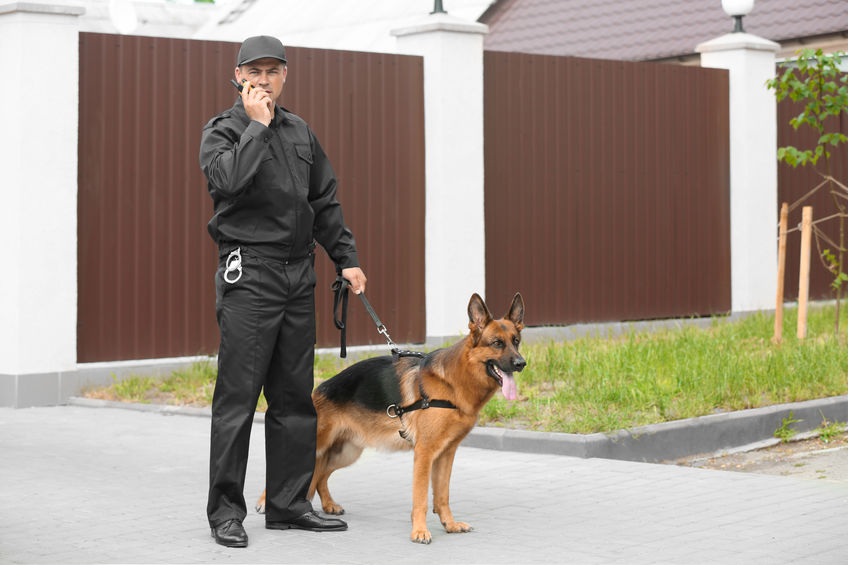 Dogs have incredibly sensitive noses and certain cadaver dog breeds are chosen for their amazing sense of smell, meaning that they can detect tiny traces of a scent. A cadaver dog is able to smell a body that is buried up to 15 feet underground or 30 feet underwater.
A cadaver dog will pick up on the scent after a matter of hours. However, they can also detect a body that has been left for decades, so they are incredibly useful in historic cases. Cadaver dogs are also able to pick up residual scents, so if a body or part of a body was placed somewhere before being moved, cadaver dogs will be able to alert their handler. This provides valuable clues and evidence for the police during their investigation.
How Long Does It Take To Train A Cadaver Dog?
Most people understand cadaver dog meaning and have a basic idea of what they do, but they don't realise how long it takes to train them. On average, cadaver dog training takes somewhere between 18 months and 2 years. This adds up to around 1000 hours of training before they are ready to work in the field.
The most common cadaver dog breeds are Labradors and German Shepherds. However, the breed is not always the most important thing and the best cadaver dogs are the ones with good hunt drive, confidence, and strong nerves. A cadaver dog handler will choose the dog based on these traits rather than choosing based on breed alone.
During the training process, pig remains are sometimes used. However, there are also special chemicals designed to mimic the smell of human remains. The cadaver dog will be trained to recognise and follow this scent.
How Accurate Are Cadaver Dogs?
You may be wondering about cadaver dog reliability and whether they are really that accurate. All cadaver dogs go through a lengthy training process so they are able to scan a large area of ground very quickly and find human remains with very high accuracy. Studies into cadaver dogs show that they are 95% accurate and rarely alert handlers by mistake. They only need a tiny drop of blood or a fragment of bone to pick up the scent.
Cadaver dogs can cover around 1.3 kilometres per day, making them a huge asset to the police in searches.
Contact MEC For Cadaver Dog Handler
MEC Security is a leading cadaver dogs UK supplier. We have a team of expert cadaver dog handlers with some of the best-trained cadaver dogs in the business. We are dedicated to the amazing work that these dogs do for the police and families throughout the UK, which is why we always strive to improve our training processes and make sure that all of our cadaver dogs perform to the highest possible standard. Our cadaver dogs can always be relied upon to produce accurate results in any situation, making them a huge asset to law enforcement agencies everywhere.
If you would like to learn more about our cadaver dog services, you can contact us via email at info@mecsecurity.com or give us a call on 01277 376080 to speak to a member of our expert team.