CCTV systems are quite common in many homes and business premises. Closed-circuit television (CCTV) or video surveillance is a technology that many homeowners and entrepreneurs have been embracing for many years. It is a technology that basically involves the use of video cameras to transmit the recorded signal to a specific place, and it is placed on a limited set of monitors.
Security camera wiring is a surveillance technology not only applied in homes, but also in stores, learning institutions, banks and many other areas where top-notch security is needed. For CCTV wiring and installation to be a successful project, the tasks should be undertaken by experts. However, if you plan to do it yourself, you have to hone incredible skills that will make it easy for you to complete the tasks hassle-free.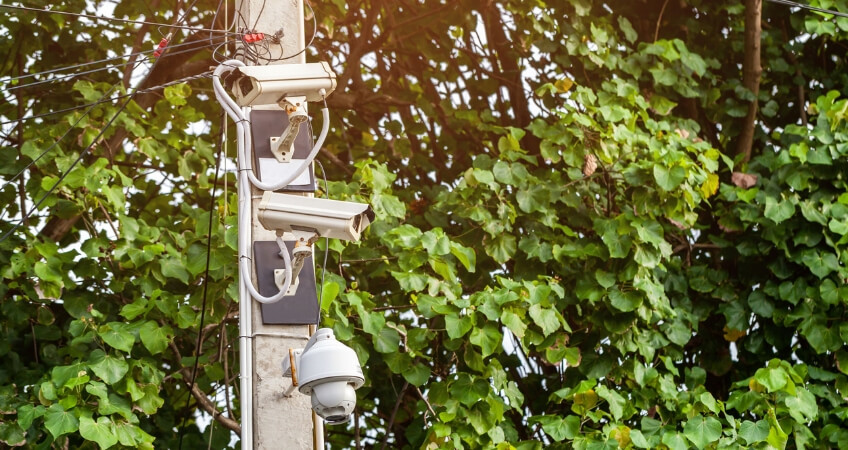 You should not only know the correct CCTV wire to use, but also keep in mind that the cameras should be strategically placed, and you have the right monitors in place for effective observation. There are incredible reasons why you should install the best CCTV cameras in your home or business place. They include;
Deter and Prevent Crime
In many instances, homes and businesses are broken into and vandalized when there is no proper monitoring. Presence of CCTV wiring easily deters criminals and prevent theft that may incur a lot of loss to the homeowner or business entity. Presence of safety hazards also keeps employees focused on the welfare of their company, and reduces risks in their workplace.
Easily Monitor Activities and Scenarios
It is easy to use and work with CCTV security systems. They are usually placed in strategic places where they can effectively capture every incident taking place in a home or business premise. All you need is an effective power source that will keep the system working appropriately.
CCTV camera systems come in all shapes and sizes, and you can opt for a design that will satisfy your needs. It is advisable to shun any dummy or low-quality cameras as many criminals will come up with ways to dismantling or interfering with them and achieve their motives.
Offer an Easy Way to Gather Evidence
With the correct wiring for security cameras and installation, and more so in strategic places, it becomes easy to monitor actions and communications between different during an unexpected scenario.
Most of the latest CCTV are equipped with high-quality videos and audios to capture every detail in your home or business setting. You can use this information as evidence against dishonest workers or invaders, and easily win your legal battle.
Maintain Valuable Records
If you are suspicious that something happened outside your business office or home a number of days ago, you can easily clear your doubts by looking at the security records. CCTV camera systems record and document everything that happened within your locality, as per the exact time and date. You will have enough evidence to produce against criminals or fraudulent workers.
Opportunity to Easily Arrive at a Decision
Every homeowner and business owner is required to be a fast-thinker, especially when an unexpected occurrence takes place at home or workplace. Interestingly. With the best security camera wiring installation, you get a chance to review your CCTV footages and arrive at the right decisions without much hassle.
Whether you are dealing with family conflicts or disagreements among workers or customers and staffs, you can easily clear your worries via the help of your CCTV camera. In the case of incorrectly fabricated claims, you can use your security cameras to clear your name or brand.
What CCTV Installation and Wiring Options you Have?
With the many benefits of wired home security systems and their high demand, you may be wondering why you haven't embraced this technology. Worry not because you are not alone. There are many people who don't have CCTV security systems in their homes or businesses.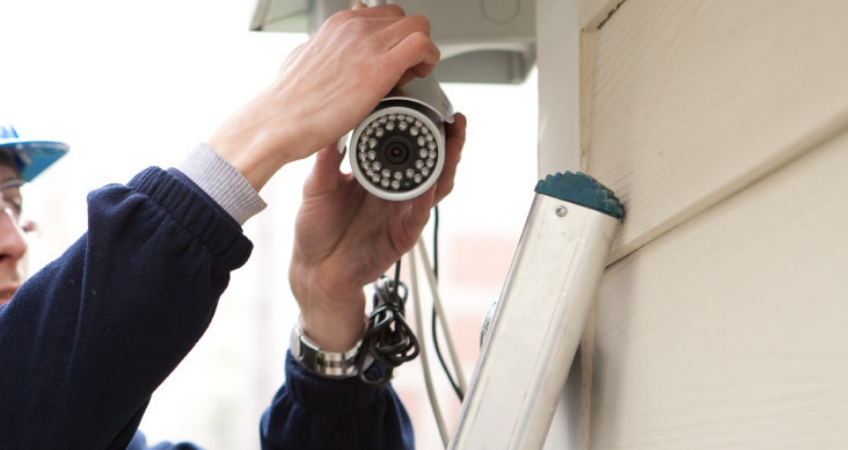 Interestingly, if you are looking forward to having the best security system wiring in your home or business, there are video surveillance wiring and installation options that you can choose. The CCTV security system installation options you opt for should satisfy your needs and those of your loved ones, workers and customers. Here are several distinctive CCTV security system options to look at;
1. Analog Systems
Analog CCTV systems have been in use for many years and their popularity among many homeowners and business people is impeccable. Analog systems are widely preferred because they transmit the video signal obtained in form of electrical signals.
Analog CCTV cameras use coaxial cables, especially the Siamese cable for the wiring. Their videos are recorded via a DVR, which is a Digital Video Recorder where every single camera in a building is connected to the DVR.
Once the system is properly wired and installed, it uses a distinctive mechanism for capturing videos. This mechanism involves the use of a CCD sensor, and it is also used by many other CCTV wiring and installation options for business and home.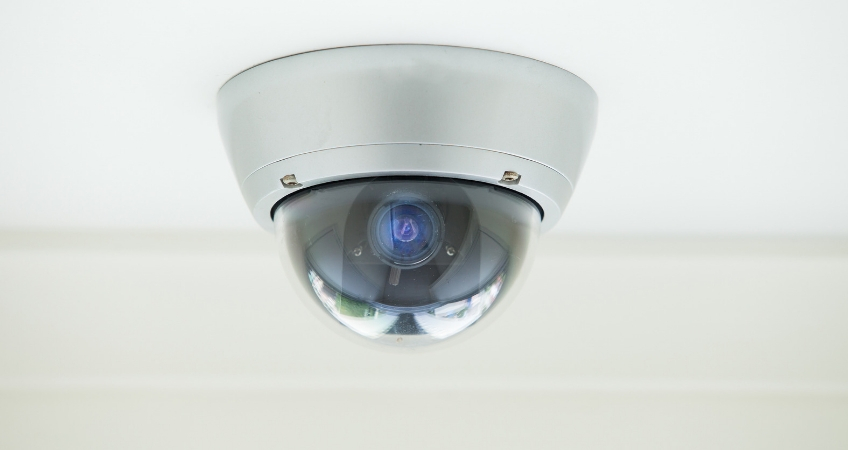 Despite the many wiring and installation options available, you can still consider analog security cameras if;
You need a cost-effective and very simple security system for your small business. Your setup may consist of 4 cameras connected to a DVR for basic surveillance.
If you don't have a network infrastructure and you still want to secure your premises. You can install different cameras and distribute them in different directions from the control room.
2. Network IP Systems
With the advent of improved technology and devices, new IP CCTV cameras are the in-thing among many homeowners and business owners. When it comes to IP camera wiring, the cameras transmit the video signal into IP packets and use the data network (LAN) for wiring or cabling.
The videos are recorded by Network Video Recorder (NVR) that the installer can mount anywhere in a home or business building. Many people will opt for IP security systems because of a number of incomparable benefits over other options available in the market. Take a look;
Offer High Image Quality – IP camera videos are high resolution and you can zoom the camera into much more details as you need of a scene you are investigating. You will not lose clarity at all.
No Distortion Issues – There are no major interferences using IP camera systems in your premises. You will not experience distortion issue as a result of electrical noises, ground loop effects and poor quality connections.
Easy Management – You can easily control IP camera security systems using a remote control. In case of any complications with the system, you can easily troubleshoot it using your remote control.
Many Extra Features – Network IP cameras come with extra features and enhancements. They include a web interface for direct viewing, automatic alert notifications via SMS and email, video analytics as well as nvr setup diagram that easily guides users on how to record videos.
Everything to Know About CCTV Wiring and Installation
Cabling and installing IP cameras is not an easy undertaking. While installing IP security cameras, it is wise to understand the Poe camera wiring diagram. Looking at the PoE (Power over Ethernet) diagram or setup will help figure out how to pass electric power together with data to your IP cameras.
When you make use of the CCTV camera connection diagram, you will easily ascertain that IP cameras use digital video transmission over CAT5 or CAT6 cables. While wiring your cameras, you will have to run both video and power to and from the camera on the same wire that is the CAT5 or CAT 6 cables. It is thus wise to look at the cat5 CCTV wiring diagram and learn how to run the wire into the switch.
There are exceptional scenarios of running your cables as depicted by the CCTV wiring diagram. For instance;
You can run the cables through your roof space and then mount the cameras and run them to the soffit. This is an installation and cabling choice that will work effectively if both the soffits and your attic are easy to access.
Another cabling option has indicated by CCTV wiring diagram, is running your cables through an external wall and then use the channel on the external of your structure to easily run wires from one camera to another in your home or business premises.
When it comes to mounting cameras, it is a great decision to make use of the camera wiring diagram that will help you correctly assemble and mount IP cameras. You have to consider the location you are going to mount your cameras.
If you are running wires through the soffit, connect the wires together, but don't forget to tuck the connections up into the hollow part of the soffit. Then, you can go on and mount the IP camera into the soffit.
While cabling, it is important to mind the CCTV junction box. Junction boxes are used in CCTV camera wiring and installation because they are vital when running cables through the duct on the outside of your structure.
These boxes help protect the wires from harsh weather conditions, as well as protect your power and video connections and present you with a good surface to mount your IP cameras. If you don't know the right security camera junction box to use in your CCTV installation and wiring project, seek professional help.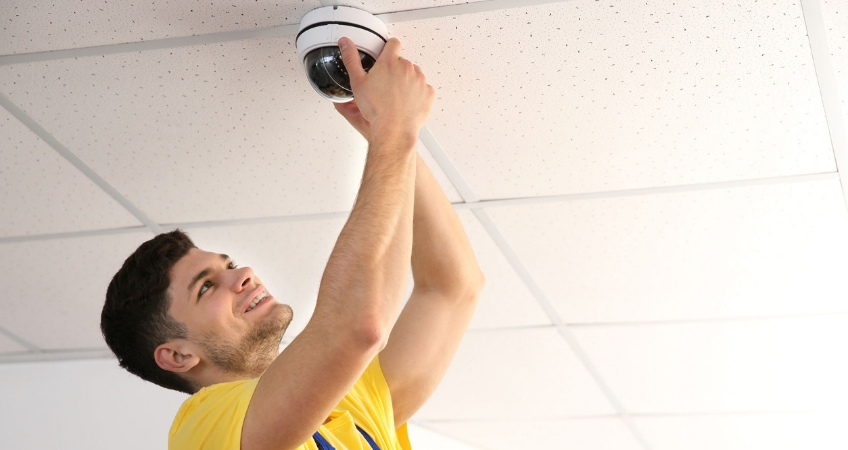 Remember, this is a sensible investment and you need to deal with the best professionals available. Seek referrals on the best installer to choose as well as conduct meticulous research about the entire project.
To Sum Up
There is no better way of protecting your home and business than installing the best security system in the market. CCTV cameras are the best security systems to opt for but there are many wiring and installation options that you can choose. So, make the right choice.
If you don't know how to go about protecting your home with the best security systems, MEC Security is here for you. They will help you reduce any risk of harm, theft or injury by helping you pick the best security systems in the market. Visit them and find out more on the available CCTV cabling and installation options for you.