Most people have heard about close protection security services, but few folks understand the ins and outs of the career choice.
With that in mind, this in-depth article will highlight everything you need to know about working in the industry. Hopefully, the information will set the record straight once and for all, and help you to work out whether or not this is the right job for you.
There are lots of different criteria you'll need to satisfy to build a career in this market, and so the employment solution is not suitable for every candidate who might apply.
As with anything else in this world, there is lots of training involved, and you might even need some relevant industry qualifications if you want to succeed at those job interviews for close protection.
What is Close Protection Security?
Celebrities, politicians, bankers, and other wealthy people often pay for close protection security services when spending time in public or travelling to dangerous destinations.
We live in a world that's threatened by criminals and terrorists, and so it's no surprise that some of the most influential people in the world go to extremes when it comes to ensuring their safety.
The modern close protection officer has to undergo lots of complicated training to ensure they know how to spot warning signs and keep their clients away from harm.
Think of the career as being like working as a bodyguard from the movies.
In some instances, close protection officers will work at their client's home for both long and short periods. Some wealthy people might employ a close protection company to secure their property and remain close at hand all the time.
However, in other situations, they might call the professionals when there is a specific threat. Maybe the person received a death threat or something similar, and they pay for protection to keep their families safe.
Most close protection officers will spend time researching the situation and gathering intelligence before conducting a risk assessment and working out their plan.
Only those with sharp minds will make it big in this industry because there is no room for someone who can't remain alert and aware 24/7.
How Do You Become a Licensed Bodyguard?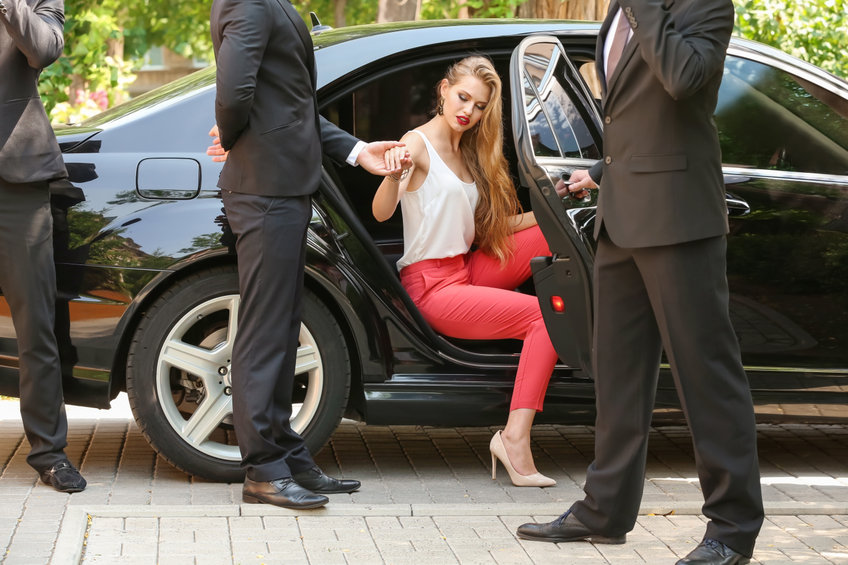 Anyone who wants to become a bodyguard or close protection officer in the UK will need to get a licence from the government.
All professionals need a Close Protection Licence issued by the Security Industry Authority (SIA) to work in England or Wales.
The process of getting your licence is more complicated than most people realise, and so we'll try to shed some light on the situation in this section.
To obtain a close protection licence right now, you need the following things:
● A close protection qualification
● A first aid certificate
● A criminal records check
● And to be over 18 years of age
The background of the individual is also vital when it comes to securing the best close protection jobs in the country.
For instance, people who used to work for the police or the military stand a much better chance than others of impressing employers at their interviews.
There are also lots of firms that will only accept people over the age of 25 for security reasons.
A driving licence is pretty much critical, and speaking more than one language is always going to be advantageous.
Those who have any concerns or misunderstandings about the process can always contact the SIA for more info.
Close Protection Training
As mentioned a moment ago, candidates have to complete a lot of training if they want to work in the close protection industry.
That is unavoidable, and so anyone who plans to switch careers will need to consider the time it takes to complete the necessary modules.
To get an SIA licence, individuals need to show they have trained at the right level.
However, that only applies to frontline staff, and other people working in the industry don't have to worry about it quite as much.
The SIA's regular close protection training includes:
Close Protection Specialist Module
❖ Session 1: Roles and Responsibilities of the Close Protection Operative
❖ Session 2: Threat and Risk Assessment
❖ Session 3: Surveillance Awareness
❖ Session 4: Operational Planning
❖ Session 5: Law and Legislation
❖ Session 6: Interpersonal Skills
❖ Session 7: Close Protection Teamwork and Briefing
❖ Session 8: Conduct Reconnaissance
❖ Session 9: Close Protection Foot Drills
❖ Session 10: Route Selection
❖ Session 11: Close Protection Journey Management
❖ Session 12: Search Procedures
❖ Session 13: Incident Management
❖ Session 14: Venue Security
Conflict Management
❖ Session 1: Avoiding Conflict and Reducing Personal Risk
❖ Session 2: Defusing Conflict
❖ Session 3: Resolving and Learning from Conflict
❖ Session 4a: Application of Communication Skills and Conflict Management for Security Guarding and Close Protection
Candidates will also have to produce evidence that shows they have training in first aid.
If people don't have that certificate already, they'll need to complete a suitable course before they can obtain their licence.
Most of those classes only take a couple of days to complete.
Required Qualifications for Close Protection
Those who want to work in the close protection industry will need to show employers and the SIA that they have relevant and suitable qualifications for the role.
At the current time, anyone who plans to switch careers will need to have completed the following course:
● Level 3 Certificate for Working as a Close Protection Operative within the Private Security Industry
However, there are some old qualifications that some companies will accept based on the age of the individual.
In most instances, those people need to be applying for the close protection licence for the first time, or they need to have held one in the past.
Again, if there is any confusion or you need more information; you just need to contact the SIA and voice your concerns.
They will set the record straight and ensure you follow only the official guidelines.
Close Protection Licence
There are two types of close protection licence currently available from the SIA.
Most people who move into the industry will only need to apply for one of them. However, some folks who plan to work in other roles might need to focus on the second licence.
The two licences available right now include:
● A front line licence for bodyguards
● A non-front line licence for managers, supervisors and other staff who don't carry out front-line duties
Anyone who wants to apply for those licences just needs to complete their application online. The licence application fee costs £220, and the fee is non-refundable.
The permits last for three years at a time, and while you have to pay for the item, you can get some tax relief.
In the instance that someone might require more than one licence, there is usually a 50% discount on the second one.
When it comes to the end of the three years, professionals have to renew their licences to continue working. They can do that up to three months before their current licence expires.
Qualities Every Close Protection Operative Should Have
There is no getting away from the fact that close protection officers who want to succeed in the industry benefit from certain qualities and traits.
Ideally, anyone who wants to make a name for themselves in that market will need to:
● Have excellent reaction times
● Be physically fit and able
● Have experience in martial arts
● Know how to handle a firearm
● Understand the latest technology
● Know how to drive
Each of those qualities will come in handy when working in the close protection industry.
There are many instances where professionals might have to carry a firearm or use one after wrestling it from an assailant. Only those who are 100% comfortable around guns should consider this career choice.
Also, you never know when martial arts might come in handy during close-quarters combat, and so it's sensible to begin taking sessions as soon as possible if you haven't done that in the past.
Many close protection officers will also use an array of modern technology. For example, specialists tend to opt for radio communication using earpieces.
Bodyguards might also use laptops, tablets, and other devices to gather intelligence and ensure their clients stay safe from harm.
If you struggle with new technology and it takes a while for you to get the hang of using it, you'll probably benefit from a different job. Any hesitations in this role could cost you your life or the client's life.
Now you have a thorough understanding of the close protection services industry; we hope you will find it easier to work out if the job is right for you.
There are lots of fantastic opportunities for people working in that role to travel the world and see some interesting sights.
You might spend your morning protecting the Prime Minister of the UK only to spend your afternoon in the dressing room of an internationally-famous pop star.
With that in mind, this career choice would suit adventurers and those who enjoy adrenaline but manage to keep a cool head in challenging situations.
Need help with any of your security needs? MEC Security in only a call away!